Training Farmers on Climate-Smart Agricultural Technologies at Mognori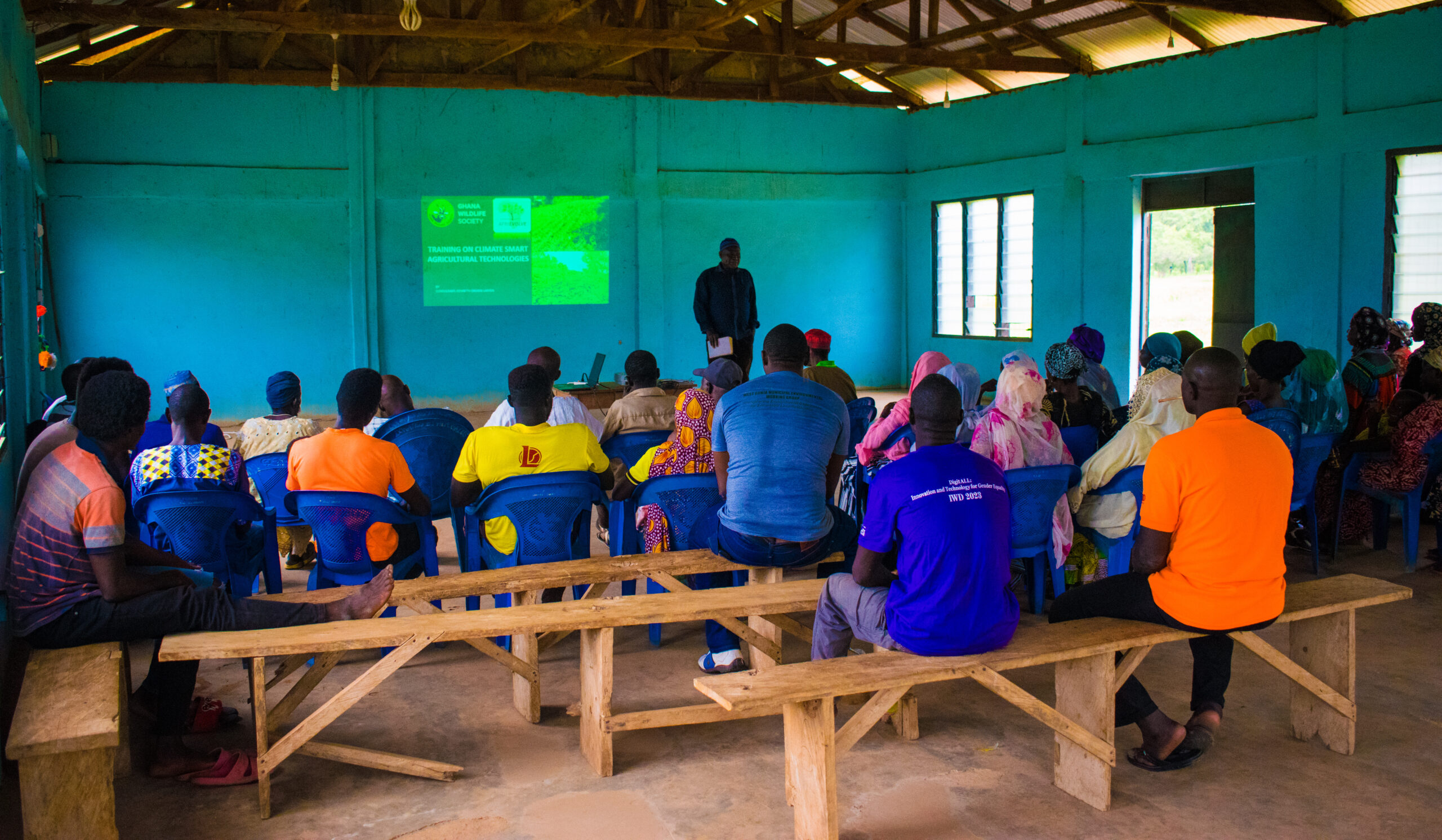 The Ghana Wildlife Society organized a workshop on Thursday, 15th June 2023 to train farmer groups in Mognori and adjoining communities in the Mole landscape on climate-smart agricultural technologies under the AfriEvolve Project. The AfriEvolve project funded by German Federal Ministry for Economic Cooperation Development (BMZ) and Nature and Biodiversity Conservation Union (NABU) is a 3-year project enabling 6 local NGOs in Africa to develop and upscale newly gained capacities for improved civil society cooperation and climate adaptation of smallholder agriculture. The beneficiaries were trained on contour ridging, mulching, organic manure application, and incorporation of trees into farming systems.
Speaking exclusively with padfm.com.gh on the sidelines of the workshop, Mr. Joseph Afrifa, a Project Officer at Ghana Wildlife Society said the location of Mognori and indeed all the other fringe communities is strategic as they share a boundary with the Mole National Park. It is therefore important that farmers in these communities are made aware of the negative impacts of climate change and what they could do to mitigate such impacts. He added that the objective of the training is to empower farmers with climate-smart agricultural techniques to improve their yields and reduce their impact on the environment. He further explained that the aim is to help farmers intensify their crop production to improve yield per area and avoid farm expansion.
Mr Kenneth Obodai Laryea, Savanah Regional Agricultural Extension Officer and Lead Facilitator for the training added that the training was very important for the people and prayed that, they will make use of the practices demonstrated and adapt them to their farming systems. He further disclosed that this year alone, this is the fourth time they are engaging with the farmers and this will continue until the fight against climate change is won.
Speaking on behalf of the trainees, Madam Hawa Abutu disclosed that they have benefited a lot from the Ghana Wildlife Society and believe they will still benefit more to improve their livelihoods. She further explained that they have learned a lot from both the classroom and field training sessions, and will put the knowledge acquired to good use.