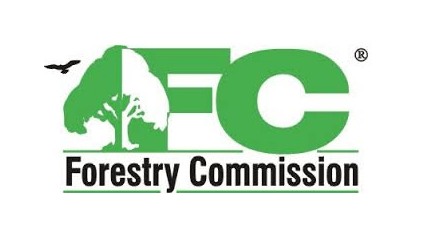 Improving Conservation Status of the Critically Endangered Endemic Species Talbotiella gentii
Ghana Wildlife Society (GWS) and Kwame Nkrumah University of Science and Technology (KNUST) with funding from the Franklinia Foundation successfully executed a project "Improving Conservation Status of the Critically Endangered Endemic Species (Talbotiella gentii) in Ghana using in Situ Conservation Strategies". The project collaborated with the Forest Services Division, Resource Management Support Centre (RMSC), Ghana Cement (GHACEM), Forestry Research Institute of Ghana (FORIG), Local communities, and Chiefs to protect the extant populations of Talbotiella gentii from extinction through In situ conservation strategies and to address main threats facing the species survival in Ghana. The project restored 74.03ha of degraded forest lands with 42,100 seedlings of T. gentii from 2020-2022.
This current project seeks to consolidate the gains of the just-ended project, by monitoring and maintaining the 74.03ha restored degraded forests. The project will adopt enrichment planting to replace all dead seedlings of T. gentii and their associated species including the indigenous species planted during the first three years of the just-ended project in Yongwa, Bandai Hills, Sapawsu, Anum Boso, Chalet, Akwamufie, Volta Block A&B and Ajena forest reserves.
The project will also improve the knowledge gap of Hunteria ghanensis (CR) and Drypetes singroboensis (EN) that occurs mostly in Ghana and few other countries in West Africa including Côte d'Ivoire. Currently, there is limited inventory records of the distribution and the estimates of the population of these species in the Ghanaian forests though they have been reported to occur in Ankasa, Yenku, Yongwa, Bandai Hills South, and other forest reserves. This project will investigate the distribution of the known population of H. ghanensis and D. singroboensis and pilot their restoration. The project will create awareness on the threats and conservation values of the species and establish Community Resource Management Areas (CREMAs) to empower the forest fringe communities to participate in the species conservation and restoration efforts.
A.1.1.1: Measure the growth performance and survival rates of the transplanted seedlings through monthly site visits.
A.1.1.2: Carry out post-planting maintenance to nurture transplanted T. gentii and associated native species seedlings.
A.1.2.1: Collect at least 30,000 viable seeds from trees with high genetic diversity from different stands of T. gentii.
A.1.2.2: Carry out "beating up" with 6,000 T. gentii seedlings raised from the 30,000 viable seeds.
A.1.3.1: Provide 9,000 T. gentii seedlings raised from the 30,000 viable seeds to farmers to integrate into agroforestry landscapes.
A.1.3.2: Provide extension services to support farmers integrate T. gentii into agricultural landscape.
A.1.4.1: Train more fire volunteers and equipped them with all necessary tools and equipment to continue with wildfire management when the project ends.
The park is ornithologically significant and an important wintering area for many migratory bird species. Besides that, various mammal species, such as the African elephant (Loxodonta africana), lion (Panthera leo), leopard (Panthera pardus) and the bohor reedbuck (Redunca redunca). The approximately 41,000 inhabitants of Mognori live mainly from the resources of their surroundings and small-scale agriculture.
AfriEvolve is conceived as a pan-African co-support platform facilitating peer-to-peer learning exchanges and aiming to emulate south-south mentoring capacity building among its members. The activities of the project contribute to newly gained organisational development skills and portfolio expertise on Climate-Smart Agriculture for improving civil society cooperation and smallholder farming resilience.
The project sites are Yongwa, Abrewapong, Volta Block 1, Volta Block 2, Anum Boso, Chalet, Sapawsu, Yogoga, and Ajena in Ghana's Eastern, Ashanti and Volta regions. These areas are located in the high temperature and rainfall zone within the forest zone of Ghana.